[rev_slider alias="latest-updates"]
Energy Efficiency Management for Compressed Air System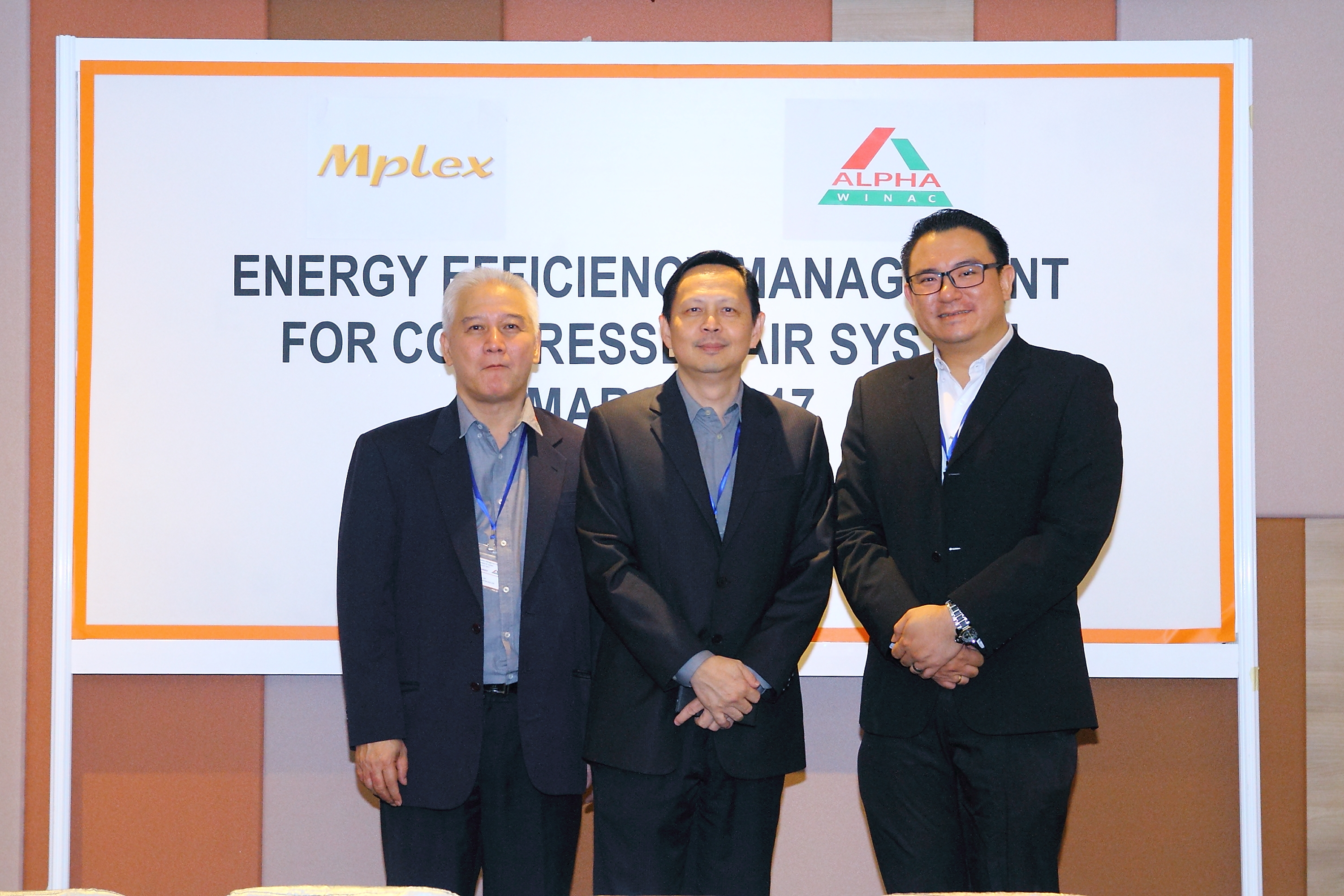 Mplex Technology Sdn Bhd, in collaboration with Alpha Winac Engineering & Services Sdn Bhd, had organized a seminar entitled "Energy Efficiency Management for Compressed Air System" on 07 March 2017 at Eastin Hotel Penang.
The seminar gathered eminent speakers from the domain, including:
Mr Phun Lee Ming (Founder and Director of Alpha Winac);

Mr Christopher Loo (Business Development Senior Manager of Alpha Winac); and

Mr Mohammad Iskandar Majidi (Certified Trainer of MAESCO).
It was set to provide and insight into the compressed air technology, leading to significant energy saving activities.
During the interactive session, participants engaged actively to obtain more information on practical solutions and best practices to reduce energy consumption in their respective organizations. They also learned further from the exhibition on the system outside the seminar hall.
With the success of this seminar, it is hoped that participants and their respective organizations could better and more effectively manage their energy.